Overview
Created a Japanese inspired hoodie
Restocked the garment after selling out at launch
Shipped to over 30 countries to fans of Siege player, Hyper

BRIEF
---
In this campaign, our goal was to design a hoodie inspired by Japanese culture, paying tribute to the prominent Rainbow Six Siege professional player, Hyper. This unique garment seamlessly blended modern esports aesthetics with traditional Japanese elements, capturing Hyper's gaming prowess and connecting with fans on a profound level.

Paul "Hyper" Kontopanagiotis is a global superstar in the world of competitive Rainbow Six Siege, so when he approached RVN Labs with the goal of creating a head turning merchandise collection, we jumped at the opportunity.
Very early into the creative discovery, Paul made it clear he wanted to draw inspiration from Japanese culture, with a large focus on naturescapes. It was also evident that he wanted to execute something with a high level of production complexity to make his hero garment stand out. We decided to use two different decorating methods across four different design hits, most notably a full length sleeve embroidery depicting a blossom tree in full bloom. From the moment we teased the hoodie on social platforms the fan engagement was immense, it was then shortly followed by a total sell out within the first 24 hours.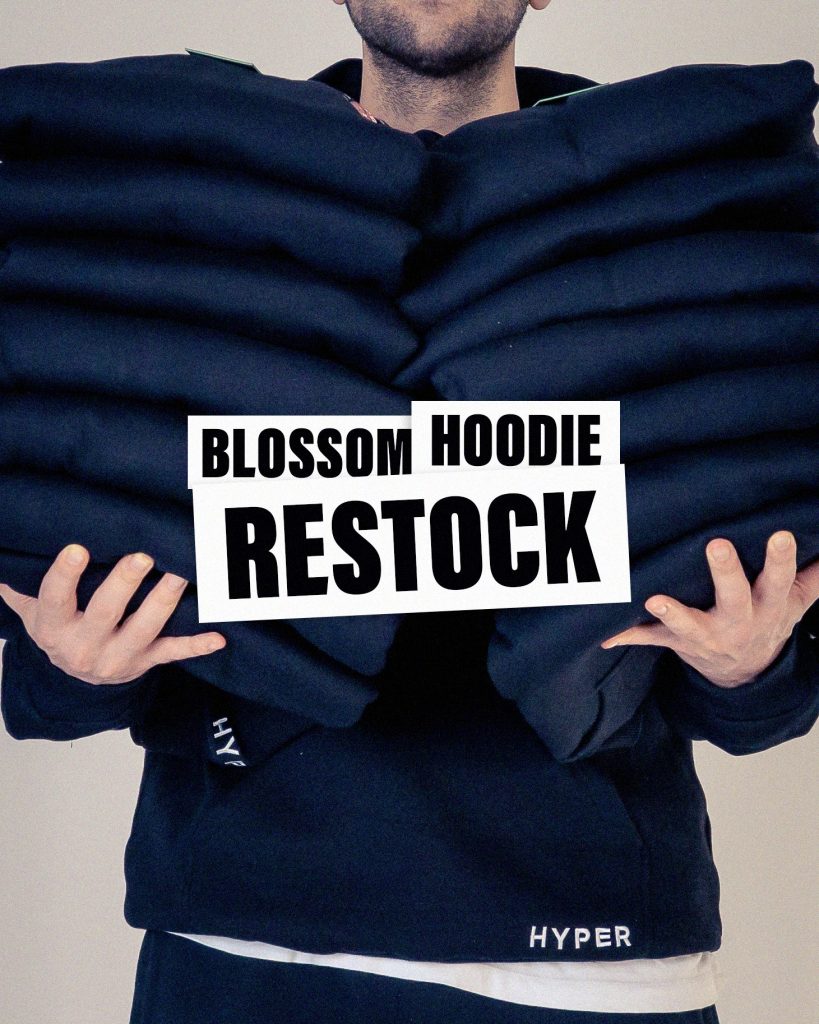 Shortly after our sellout launch, we decided to restock the hoodie and supplement the garment with two extra pieces; a vintage wash long sleeve graphic t-shirt and oversized heavyweight polyester joggers. From inception, Paul had wanted to create extra items that scratched the itch of his streetwear obsession, so with a re-launch in full flow we had the perfect opportunity to supplement the initial offering and surprise the fans with extra garments.